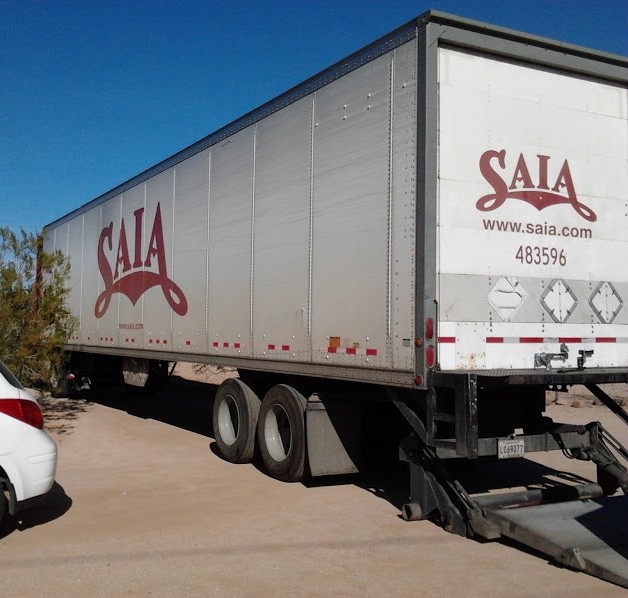 No, seriously.  There is a shark in my driveway. The enormous freight truck you see above pulled into my driveway and dropped off the 15 foot long box you see below. Inside of that box is a 10 foot long thresher shark reproduction. You may ask yourself, "Why would she want a 10 foot long thresher shark reproduction?" Maybe you are thinking it is for my latest product review or maybe a new toy for my kiddos to play with.  The truth of the matter is that my husband recently went deep sea fishing with his uncle. While fishing, he reeled in a 10 foot long thresher shark. The rules say that the shark cannot be kept, but rather must be returned to the sea. But before it was returned to the water, the giant fish was measured and later those measurements were turned into the replica I now have sitting in my driveway.  Fun, right?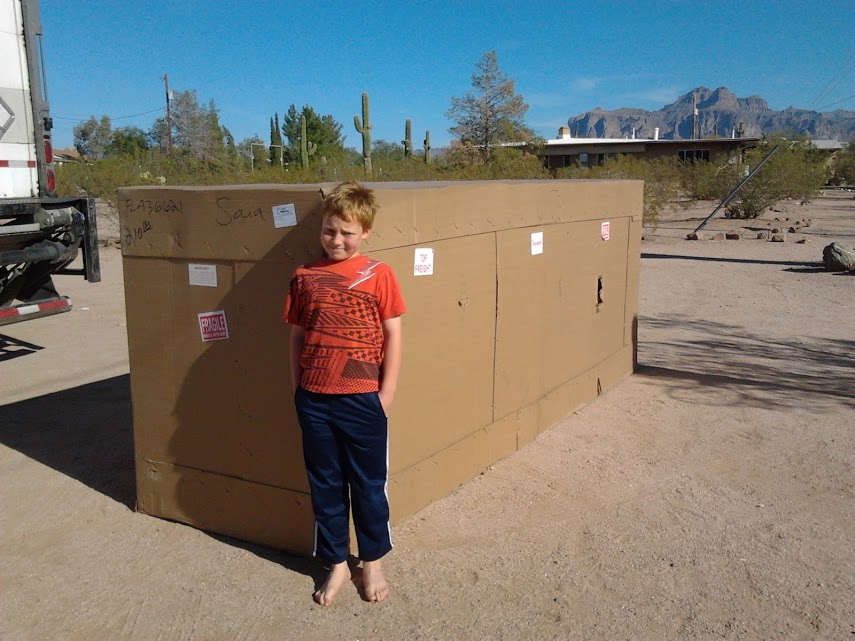 Don't get me wrong, I am super excited about my hubby's prize. It truly is the catch of a lifetime. But as you know, I live in a relatively small house and that might create some challenges here. Hubby knows exactly where he wants it to go and my children think it is the neatest thing to ever happen to our house. I am considering converting my living room to a beach theme and getting some sand for the floor. Okay, maybe that is going a little too far. But it has become something of interest to our extended family with the men impressed and excited and the women winking at me and offering me their condolences. You see, it is no secret that I am a little afraid of the impact a giant shark will have on the aesthetics of my home decor. But who am I kidding, the most consistent elements of my home decor are toys and laundry. So I guess the shark can stay…for now.
Stay tuned for updates. I will post pics when the shark gets all set up. But for now, here is a photo of what a thresher shark looks like.