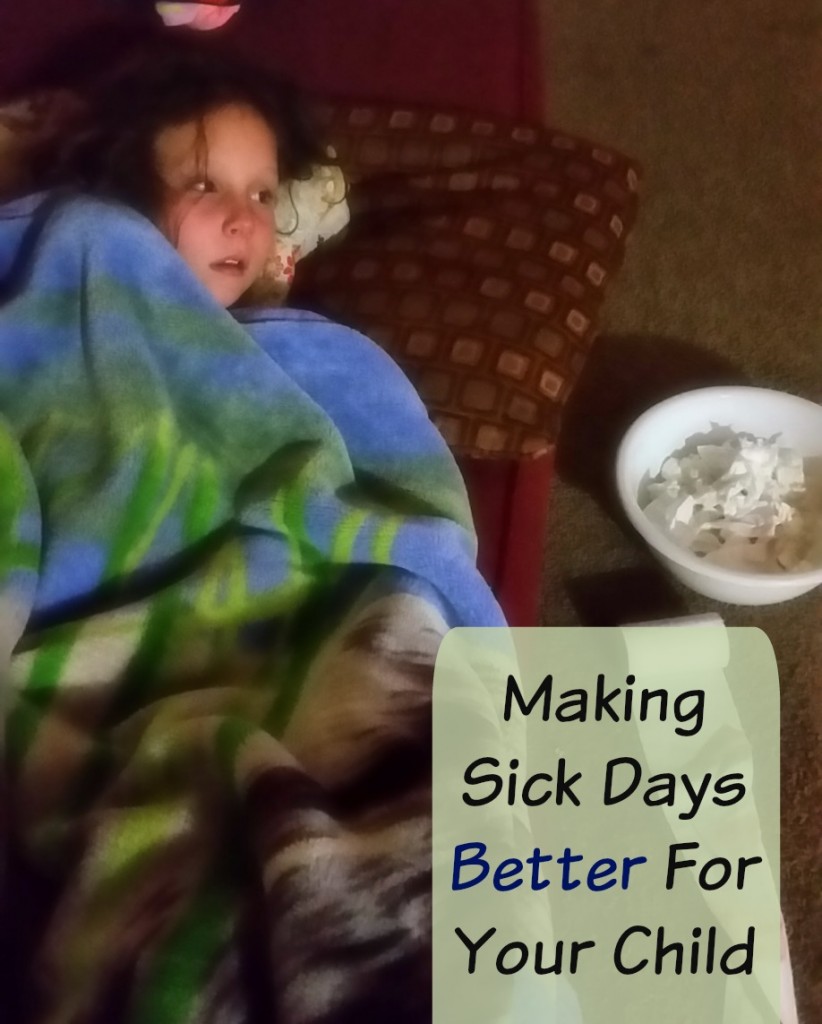 No matter how much you try to protect your children, they will get sick. There are quite a few germs floating around out there and kids are not exactly the best at avoiding them. We sure try to avoid illness and sick days around here, but it can be hard to do when everyone at school, church, scouts, and the grocery store seem to be coughing all over everything. Yikes! My daughter was recently home with the flu and it was pretty rough on her. Okay, I admit that it was rough on me as well, but we got though it. Here are a few tips for making sick days a little more bearable for your little one.
Tips for Making Sick Days A Little Better For Your Child (and you)
Snuggle with your child. I got almost nothing done during the three days that my daughter was home sick. It was stressing me out and I found myself getting frustrated with her. I finally had to admit that these were simply going to be unproductive days. Once I realized that, I spent more time sitting or laying with my daughter. This made her feel better and helped her rest.
Offer a variety of tasty liquids. Our pediatrician suggested that we give my daughter drinks with electrolytes. I was just going to grab our usual product, but instead I opted for a different brand with a larger variety of flavors. I bought about 6 different flavors and she spent the next few days getting excited about which flavor she was getting next. It sounds a little silly to an adult, but it sure made her day and gave her something to look forward to.
Read a book/watch TV. I read to my kiddos every day and sometimes when they are sick they request certain books. But most of the time they would really rather watch TV. We are a low media family and we do not regularly zone out in front of the TV. However, I allow them to watch more TV when they are legitimately sick. This lets them just be and get physical rest.
Encourage sleep. A sick body needs rest so if you can get them to sleep they will be giving their body more peace and comfort. Plus, if they do sleep, it gives you time to tend to other things you need to take care of.
Treat the symptoms and make them comfortable. I allow my children to run low grade fevers to give their bodies a chance to fight infection. However, if a fever gets too high or is making my child miserable, I will treat it with medicine. Ask your pediatrician what they recommend you do in the event of fever and other symptoms. I usually give my child Children's Advil® and other Pzifer Pediatric products such as Children's Dimetapp® and Children's Robitussin®. These are all available at Target.
If you would like to win a bundle like the one you see below, leave a comment and let me know how you make your kiddos' sick days a little more bearable.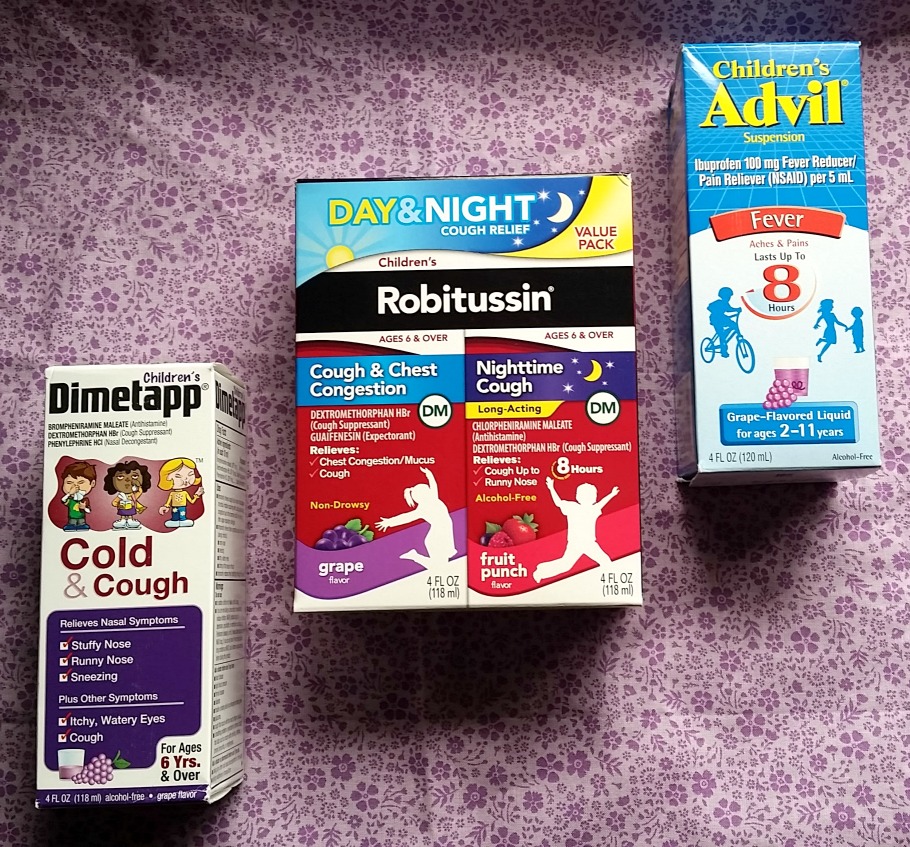 Thanks to Pfizer for providing me and the winner with these products.