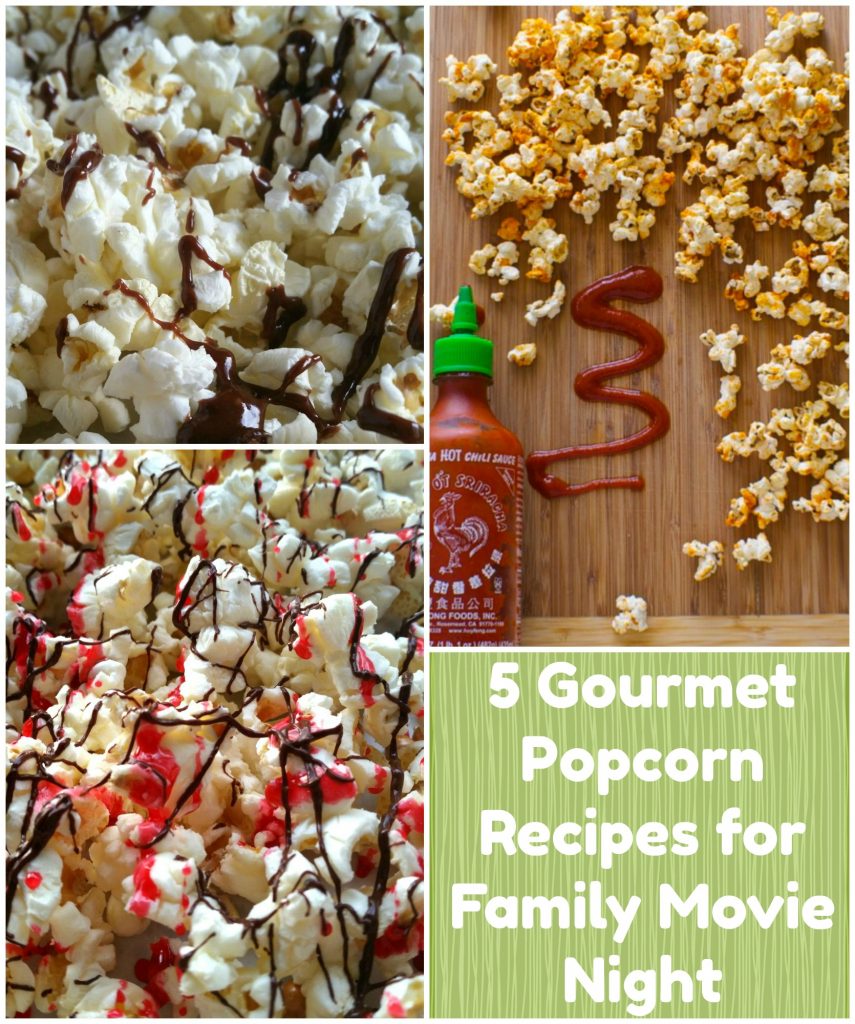 Movies and popcorn go together like, well, movies and popcorn. It's one of those relationships that just seems natural. I will eat popcorn almost any way you can make it. I like it smothered in butter, plain from an air popper, or salted, but sometimes I like to get a little fancy with this high fiber treat. Check out these five gourmet popcorn recipes for family movie night.
5 Gourmet Popcorn Recipes for Family Movie Night
Spicy Chocolate Popcorn – Sweet, spicy, and salty, this popcorn hits all the bases and is one of my favorite movie snacks.
Sriracha Popcorn – This popcorn recipe packs a little heat, but is oh so good.
Peppermint Patty Popcorn – Inspired by the Peanuts character, this popcorn is sweet and satisfying.
Unicorn Popcorn – This popcorn is a treat for the eyes and the belly. It is pretty amazing. Check it out.
Caramel Corn – You just cannot go wrong with this recipe. Who doesn't like caramel popcorn?
Now that you have your snacks, how about some movie suggestions?
Family movie nights are so much easier when you have a family-focused movie streaming service like Pure Flix. I really like Pure Flix because they offer a wide variety of family-friendly movies with something for everyone. It is so nice to be able to flip through the movies without worrying about what the kiddos could be exposed to. Some of the titles and images can be pretty racy on other streaming services. Click here to start a 30 day free trial.
If you are not sure what to watch first, check out my checklist below. These great movies will be enough to get you started! So kick back, turn on Pure Flix, and grab the gourmet popcorn.
Enjoy your movie!