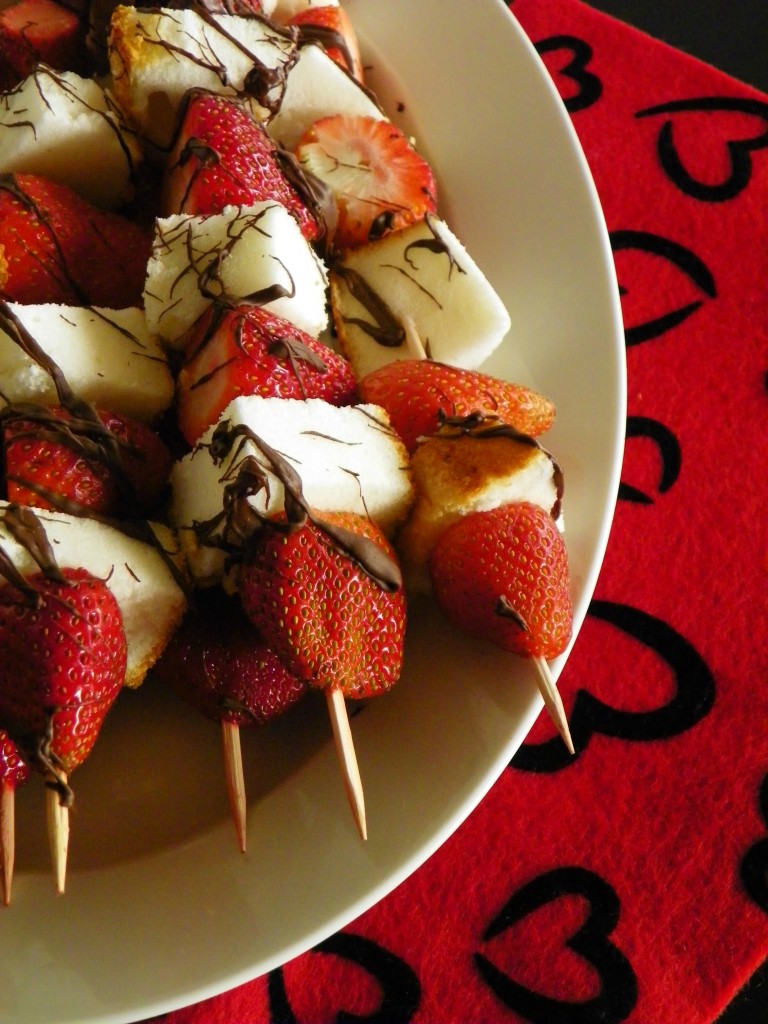 Valentine's Day is a day of love and the less time you spend in the kitchen the better! But you do not need to go out to a fancy restaurant and spend too much money on food you can make better at home. Oh no. Instead, why not find something to make at home? On the other hand, it sure is nice to be waited on and not have to wash any dishes. Whether you opt for dinner in or dinner out, you can still make these quick and easy Valentine's Day dessert skewers. They are beyond tasty, look beautiful, and are perfect for a late night snack with your Valentine.
Quick and Easy Valentine's Day Dessert Skewers
Ingredients
7 oz angel food cake, cubed
2 cups strawberries, washed and de-stemmed
1/2 cup semi-sweet chocolate chips, melted and warm
8 skewers
Directions
Place the strawberries and angel food cake cubes onto the skewers. Leave enough room on the ends for the skewer to be held. Make sure the strawberries on the ends are placed pointed side out (it just looks better like that). Repeat for the remaining skewers. Dip a fork into the melted chocolate and flick it back and forth over the skewers spreading chocolate joy all over.
These are so simple yet so delicious. Serve them on a pretty platter and enjoy! I placed mine on the beautiful platter I got from Redemptive Creations, which I will be reviewing soon.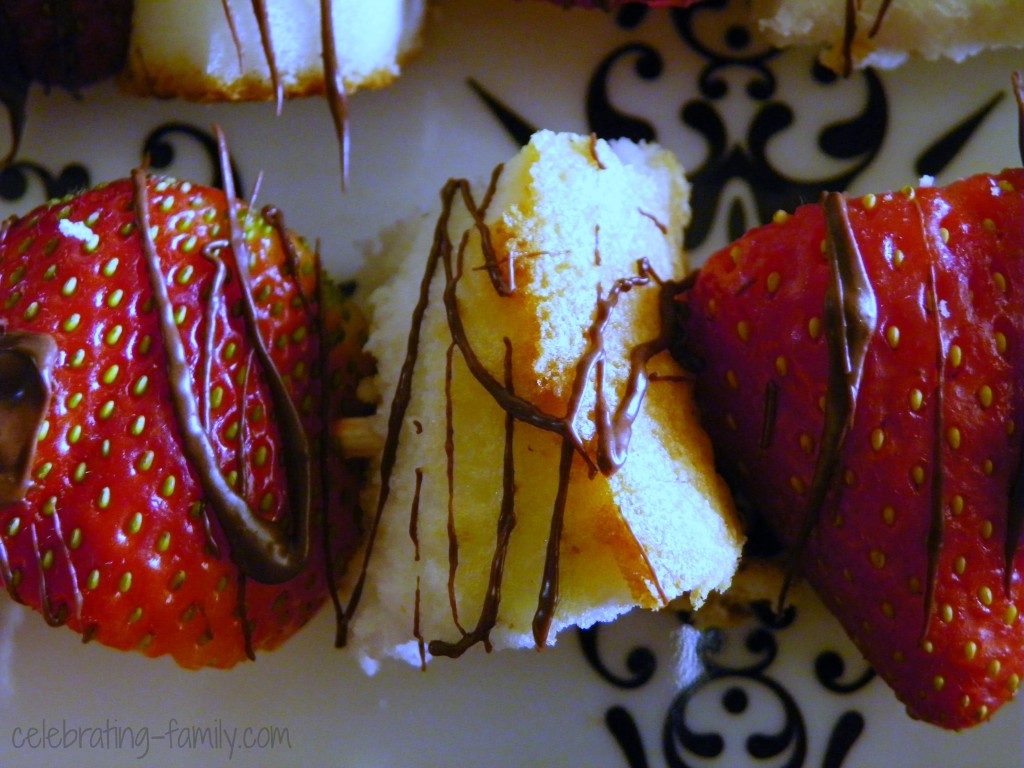 Keep scrolling down for more Valentine's Day dessert ideas that you can make in 15 minutes or less.
"The hunger for love is much more difficult to remove than the hunger for bread."  -Mother Teresa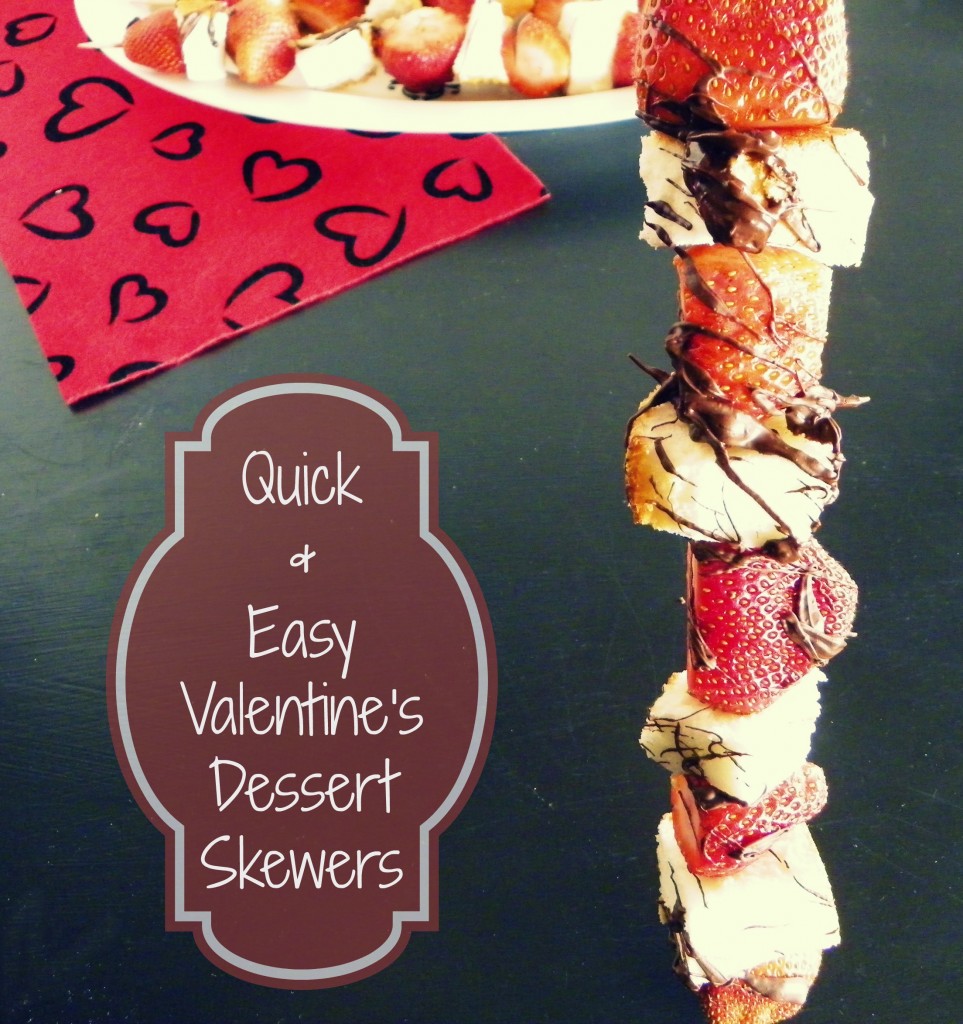 We are having so much fun today on #15MinuteSuppers! We are all sharing quick and easy Valentine's Day Dessert ideas that are ready in 15 minutes or less! I know, super awesome right? So check out what everyone else made this week.
Follow 15 Minute Suppers on Facebook | Twitter | Instagram | Pinterest
and look for the #15MinuteSuppers hashtag too!
Valentine's Day Strawberry Rice Krispie Treats from Better in Bulk
Cherry Biscuits from Lizzie Jane Baby
Easy Heart-Shaped Desserts for Valentines Day from Around My Family Table
Strawberry Rhubarb Sauce from Confessions of an Overworked Mom
No Bake Cherry Cheesecake from Just 2 Sisters
Molten Chocolate Cakes from Songs Kate Sang
Chocolate Almond Butter Croissants from Jen's Journey
Quick and Easy Valentine's Dessert Skewers from Celebrating Family
Quick Valentine Cookies from East Valley Mom Guide
Head over to our #15MinuteSuppers Pinterest Board to see all the past recipes and more delicious goodness!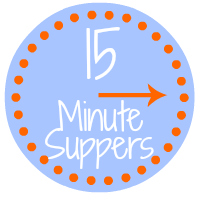 Bloggers…would you like to join us at #15MinuteSuppers? We'd love to have you! Please check out the 15 Minute Suppers website or ask to join the Facebook group (for bloggers only) to participate on Fridays…we'd love to have you join us.