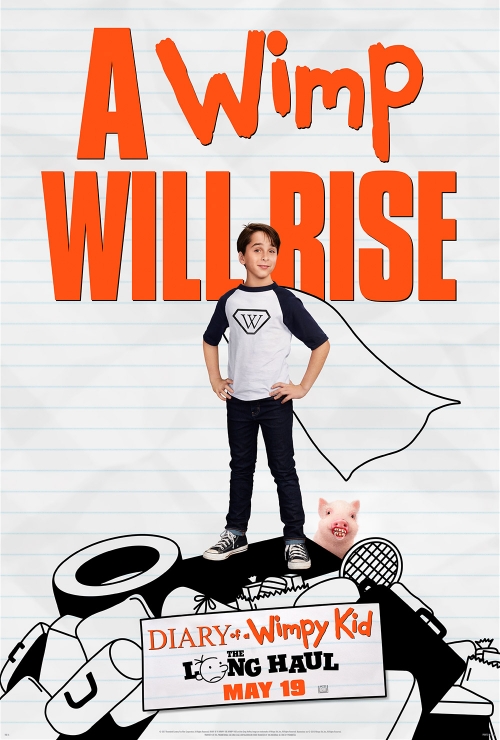 I love road trips and I grew up in a family that loved road trips. My memories of these trips are full of singing, snacking, game playing, and memory-making. Of course, we should all be thankful that time sums up events and leaves us with a general picture because if I time-traveled back to those trips I would likely see fighting, messes, wrong turns, and children forgotten at rest stops (this might have happened to my sister – maybe). Diary of a Wimpy Kid: The Long Haul takes the audience on a no-filter kind of road trip and shows the incredible ability of families to be resilient and to come together even after difficulties. This movies will make you laugh and make you cry (at least the moms will cry). I am also willing to bet that parents will relate to it in a major way.
The movie has a National Lampoon road trip feel to it (minus the nudity and profanity). Despite my love for those movies, I admit I was kind of annoyed that they did not even try to be consistent with their casting of the kids from movie to movie. My family watched and loved the original Diary of a Wimpy Kid movies and I was not sure how we would like the new casting in this movie. However, my worries were misplaced because I thought the casting was excellent. All of the actors did well in their parts, especially Charlie Wright whom I found indistinguishable from the original Roderick.
This movie is not going to win any Oscars. However, it is a fun and family-friendly movie to go to, especially if you have a family road trip planned this summer. It is rated PG for rude humor (mostly potty humor). For summer fun, I think your kids will love it and so will you.
I attended an early screening as a member of the media to facilitate this review. All opinions are mine.