I am a sucker for products that celebrate family. I recently received a personalized family manifesto poster from Life Manifestos and I immediately loved it. The poster is creative, inspirational, and well designed. It is a great addition to our living room and is a definite conversation starter. I also love the words in the poster and I feel that they are great teaching points for my children. Here is the standard, non-personalized version.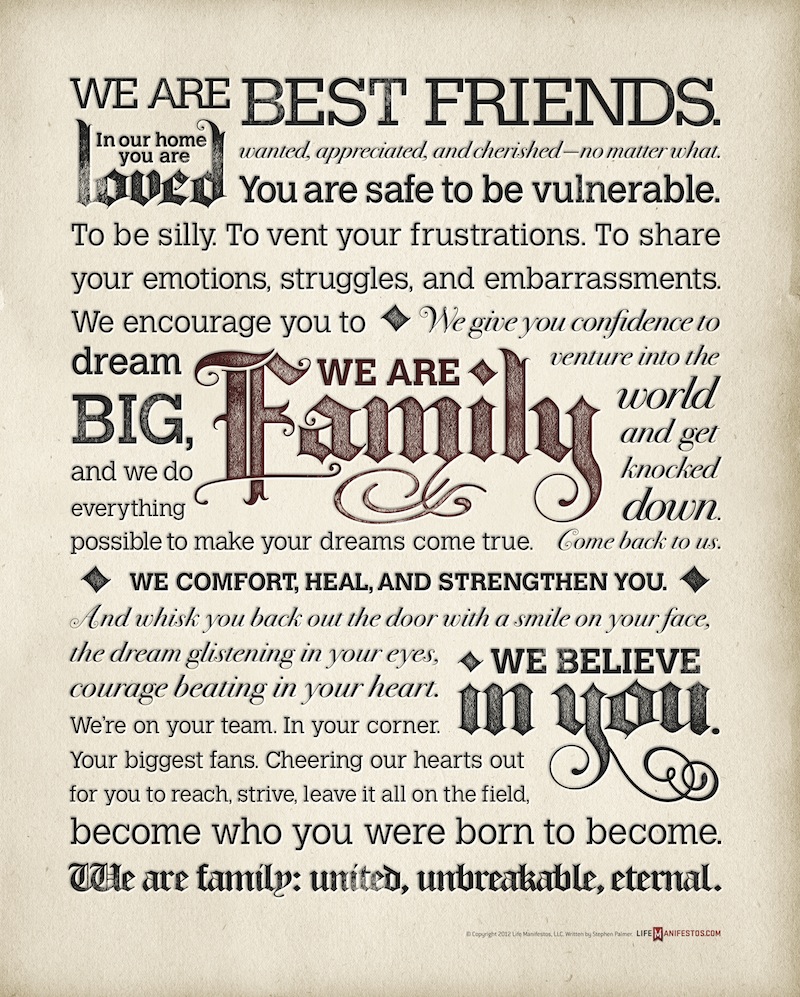 I really like the printing style used to make this poster. It seems aged and has a certain heirloom look about it. This would be a perfect gift for a grandparent, parent, or even for newlyweds. You can get one for $19.95 or $29.95 depending on whether or not you want it personalized. The poster measures 16 x 20 and would make a great focal point for a wall with family photos.
Life Manifestos is giving away a personalized Family Manifesto poster! Enter to win below. Good luck!